Budget travel in Oman can seem like one of life's great impossibilities. Oman has gained a reputation for being a notoriously expensive travel destination and as such the mention of Oman and "budget" in the same sentence almost looks like something of an oxymoron.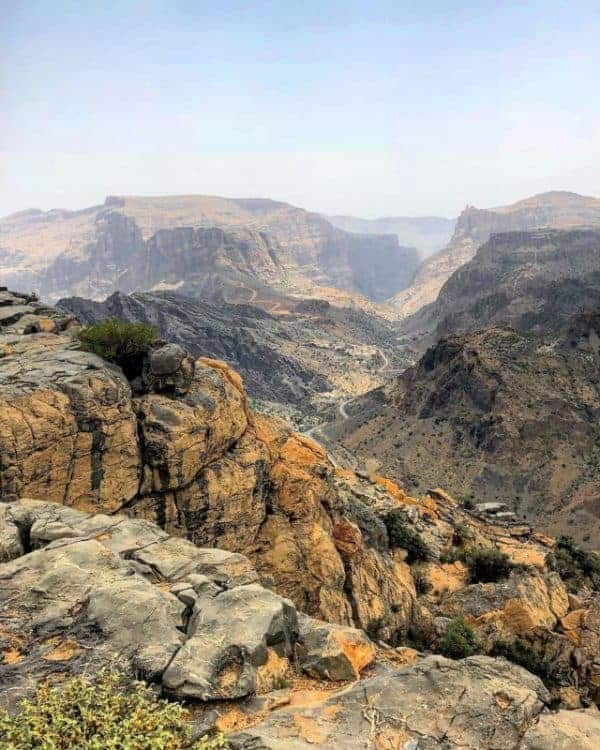 Since the country is a relatively undiscovered travel destination, its tourism infrastructure is not well set up yet. Notable historic sites, enchanting desert wadis and stunning wonders of nature in Oman are inaccessible by public transport. To marvel at the beauty that these desertscapes have to offer, the intrepid traveller must either hire their own method of transportation or organise a tour. A lack of international visitors and demand pushes up the prices of all of these things as too does the stereotypical visitor to Oman – typically someone wealthy with plenty of disposable income and who isn't going to flinch and price tags higher than the usual.
Budget Travel in Oman: A Myth?
Fortunately, you do not have to be a rich sheikh or an oil company big wig in order to travel Oman on a budget. There are several tricks you can utilize in order to keep your travel costs as low as possible which I have broken down below.
Why Visit Oman?
Where deep and mystical pools of cool cleansing waters exist in the forms of paradisaical desert wadis and shimmer in hues of blue and turquoise amid an infinite sprawl of arid desert, Oman is a land of stunning natural beauty.
Oman's largest cities can seem relatively nondescript; however the beauty of Oman lies off the beaten path – in the ruins, the natural wonders and the quaint mountain villages of the country. Oman is authentic, undisturbed Middle East and I would recommend visiting now before tourism really hits Oman and an influx of visitors causes things to change.
Getting to Oman on a Budget
Fortunately, it is not difficult to find cheap flights to Oman and a number of low cost carriers offer frequent routes to Muscat. Economy Middle Eastern airlines Pegasus and Salaam air boast direct flights from a number of major cities across Europe. It is completely possible to get a return flight ticket to Oman from within Europe for around £200 – £250.
You can also try travel hacking search engine features like Skyscanner's "mashup" option. Such features are useful when it is not possible to get a direct flight from your current city as they combine different airlines together into one route to identify the cheapest option for you.
Visiting Attractions in Oman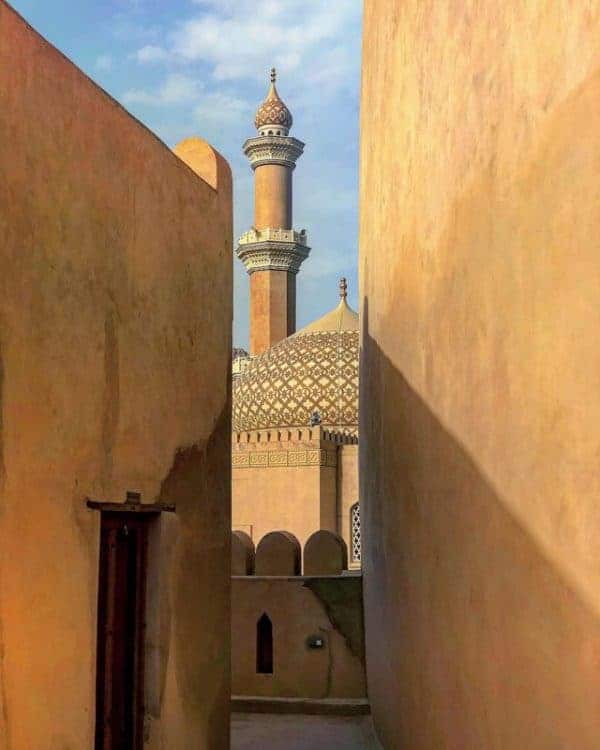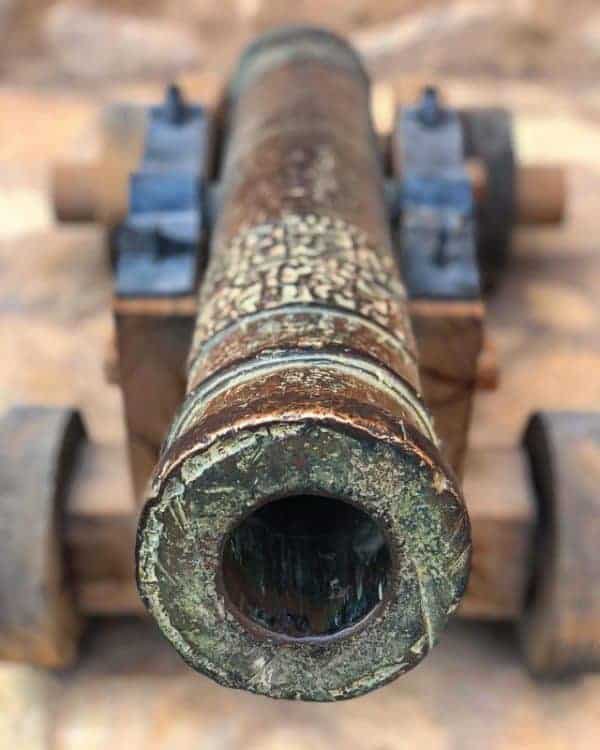 It is very cheap to visit attractions in Oman. As a matter of fact, most of them are free! I visited towers and forts in Muscat and Muttrah and paid nothing, and even major draws and beautiful sites like Jebel Shams (Oman's version of the Grand Canyon) have no entrance fees. The only thing I had to pay to enter was Nizwa fort which was abnormally expensive at 5 OMR (£10) entrance.
Money Matters
It's important to understand the local currency when you travel anywhere and when you visit Oman, you should keep in mind that the currency (Omani Rial) is very strong. 1 Rial equals approximately £2/$2.50
Oman Tours and Tour Companies
Some Travel Bloggers may tell you that you are better off paying for a place on a group tour in order to experience Oman. Remember that those Travel Bloggers likely had their trip sponsored by said tour companies. I would strongly recommend that you simply travel to Oman with an open itinerary and a rough idea of what you would like to see and do and aim to meet Omani locals or fellow travelers to explore with once you arrive.
This will not only save you a small fortune, it will also give you the opportunity to make Omani friends and receive a unique insight into the culture that you just cannot obtain by following around a bus load of tourists from site to site. I traveled Oman completely solo and was glad that I did.
If you DO decide to organise a private tour for one of your days, shop around for quotations before committing. Private day tours in Oman can cost anywhere between £150 and £400 depending on the specific itinerary. Again, check Couchsurfing first, message locals and post an event to say that you want to go somewhere. I would be extremely surprised if you could not meet people that wanted to share the trip with you.
Couchsurfing and Meeting Locals in Oman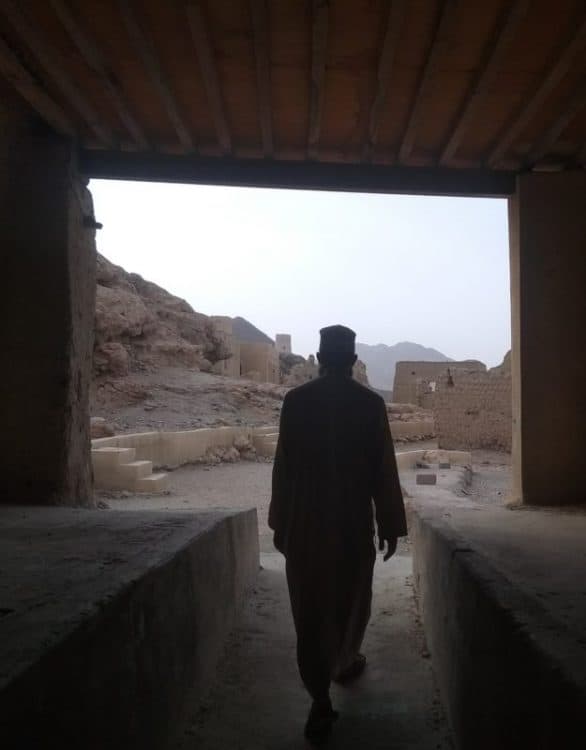 If you have never heard about couchsurfing, it is time to get involved. The platform connects locals and travelers with each other in countless places across the globe and is your ticket to both making friends and gaining local knowledge when you travel.
I certainly did not expect to find such a large Couchsurfing community in Oman, but you will be pleasantly surprised, particularly in Muscat. There are many friendly Omani and expat CS members in the Omani capital that are eager to show international travelers their country. I was also pleased to see that there were a few female Omani couchsurfers which is something that I seldom ever find.
Thanks to my new found Omani Couchsurfing friends, I was able to get to places in the city that I couldn't have otherwise found by myself, and they were more than happy to play tour guide and take me to places like Wadi Shab or Turtles Beach. If I had hired a guide, these excursions would have cost me a fortune!
Renting a Car in Oman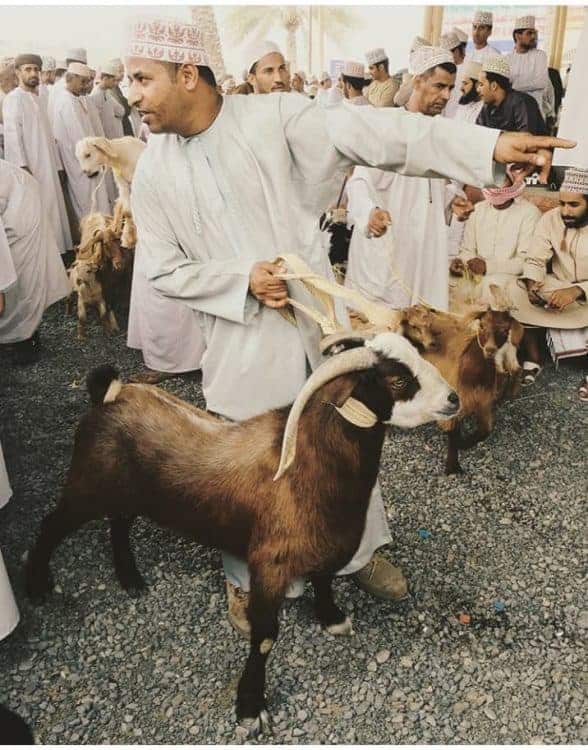 The best way to get around Oman independently is to rent a car. This rings true for travel within Muscat and Oman's other large cities, as well as inter-city travel. Public transportation around Muscat runs infrequently and does not cover all parts of the city. Though links between cities are beginning to be developed, they run only between large cities and do not have services to tourist sites or towns. The price of renting a car in Oman can vary significantly depending on the specific option you choose.
Renting a 4×4 in Oman
Many tour and car rental companies in Oman insist that you must have a 4×4 to navigate Omani roads since the country's landscape consists largely of deserts and dirt roads. It all depends on you and your itinerary. To get to some of the sites like Jebel Akbar and Jebel Shams, it is imperative that you have a 4×4 since dirt tracks make the route inaccessible for regular vehicles. There are even police that operate in these regions that they will stop anyone trying to access the sites without a 4×4.
Of course, opting to rent a 4×4 really bumps up your travel budget but I definitely felt more secure in this car. If you are able to meet other travelers via sites like couchsurfing and meetup, you can all split the transportation costs. Of course, it is also not so expensive if you are travelling in Oman as a couple or a group, rather than solo like I did.
Alternatively, you could rent a saloon car and then when visiting sites that require an off-road vehicle, you could either hitchhike or walk the rest of the way when the road ends.
Costs: It will cost approximately $100 per day to rent a 4×4 in Oman.
Renting a Saloon Car in Oman
Renting a saloon car in Oman is certainly the more economical option. As outlined above it can cause some minor hindrances to your travel plans but there are ways and means around that.
Costs: It will cost approximately $30 per day to rent a saloon car in Oman.
Additional tip: It is important to note that you will be allocated a certain number of miles to use when renting a car in Oman. If you exceed this allowance, supplemental fees quickly accumulate so check the fine print and review a number of Omani rental companies before making a decision.Report this ad
Hiring a Private Driver in Oman
Perhaps you can't drive, or you feel uncomfortable at the prospect of driving around in the desert and that's completely fine and understandable. Upon arrival in Muscat, you will be faced with plenty of options for hiring a driver. Again, shop around as quotes can vary significantly. As with anything in the Middle East, it's okay to haggle on this.
You can expect to pay anywhere between £150 – £200 per day to hire a private driver in Oman. That ain't cheap, but if there are a group of you, or you are able to recruit fellow travellers to pitch in and share the cost then it isn't bad to get to something that you really want to see that is otherwise inaccessible.
Getting Around Oman by Public Transport
If you plan only to visit cities in Oman, then you are covered by public transport. Buses run (infrequently) between Muscat and Nizwa as well as Sur and Salalah. Tickets are cheap, and the buses are airconditioned and modern.
Domestic flights from Muscat and Salalah are low cost when purchased in advance and cost less than £60.
Eating in Oman
Eating in Oman is relatively inexpensive. The majority of restaurants and cafes are owned and operated by migrant workers – predominantly from the Indian subcontinent or neighbouring Yemen. You can find sandwiches and small snacks for just a couple of dollars, and delicious Indian curries or simple Arabic dishes (like the national Omani lamb "shuwa") for 5 or 6 dollars.
It's quite difficult to find authentic Omani food since Omanis do not work in the services industry. Of course, you can order the national dishes at restaurants however since the dishes are prepared by foreign residents, your Omani friends will tell you that there is a slight difference in taste to what they eat at home. There are a handful of Omani run restaurants in Muscat and Nizwa but be prepared to pay upwards of £20 per person. Muttrah is a very touristic area and restaurants here should be avoided unless necessary since you can wind up paying £10 for a simple shawarma.
Shopping in Oman
Shopping and browsing the labyrinth-like passageways of Oman's souks and marketplaces means only one thing: haggling. The first price that you are quoted in Oman is always inflated so never accept it straight up. As a general rule of thumb when travelling in the Middle East, try to push for 30% of what the Vendor is requesting and meet somewhere in the middle. Consider taking an Omani friend with you that will know the going rates and help you.
For souvenirs, spices, fabrics and other interesting Arabian goods, venture into the souks but avoid the Mutrah souk as it is artificial and touristic. Nizwa souk is a good place since it is actually frequented by locals.Report this ad
Budget Accommodation in Oman
As more and more travelers become intrigued by the beauty of Oman, the country is expanding its accommodation options to welcome the more budget-conscious traveler. Oman is not simply expensive hotels and resorts but also home stays and Airbnb's. You can also couchsurf to eliminate all accommodation costs – just make sure that you check your host's references beforehand.
The costs of renting apartments and rooms in Oman may still be a little more than in other cities but not sell-your-kidney-in-a-black-market-to-fund-your-trip expensive. You can find rooms on Airbnb in Muscat and Salalah from as little as £15, and apartments from £30. In Nizwa, it became a little more expensive – there were very few hotels and apartments for less than £100 a night so I opted for renting a room from an Omani local for £25 (price range for this is between £20-£40). As it stands currently, Oman does not have any hostels but that is likely to change in the near future.
Have any questions or queries about travelling Oman on a budget? Let me know in the comments below!
Disclaimer: My trip to Oman was not sponsored and I paid for everything myself. This Budget Travel in Oman guide may contain affiliate links. This means that if you choose to make a purchase through any of the products contained within this page, I will make a small amount of commission at no additional cost to you. This aids me in keeping up with the costs of running this blog. Thanks for your understanding.